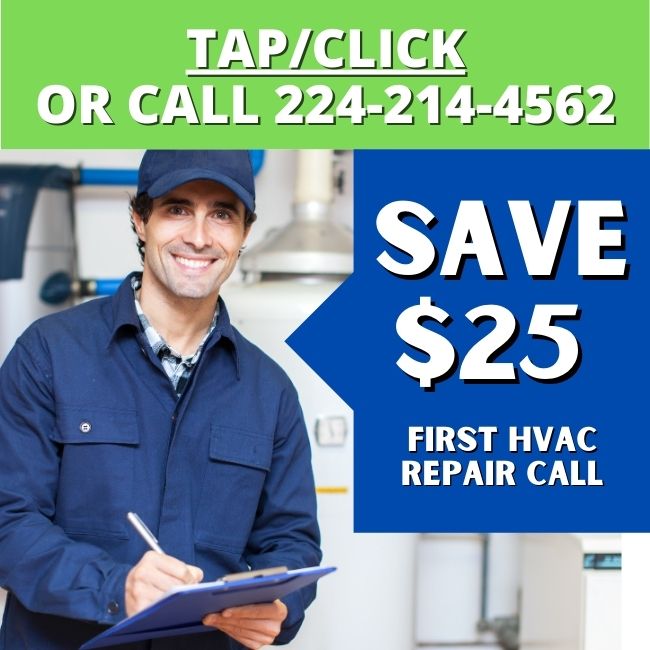 Call Us 24/7 To Book Your Furnace Repair, AC Repair, Or HVAC Repair And Save $25 On Your First Visit.
*Note: $25 discount applies to first residential repair/service call only and cannot be used to discount routine maintenance, tuneups, commercial services, or other services. Other limitations or restrictions may apply. First time customers only. May not be combined with other offers.
Hi! Thanks for clicking on our ad. We know you have a lot of choices in the heating & cooling world, and we're looking forward to earning your business.
Why Choose G&R Heating And Air For Your AC Repair, Furnace Repair, Or Other HVAC Repair?
G&R is a 100% family-owned business with strong roots in our local communities.
Our technicians take pride in their work, and we'd love the chance to become your preferred local home comfort provider.
We're based in Gilberts, IL and we provide HVAC service to areas throughout Northern IL and Chicagoland suburbs.
Our technicians are local and take great care and pride in serving our customers. As an essential business, our technicians take their responsibilities seriously, performing every necessary step to ensure cleanliness and safety during their visit.
COVID Compliant HVAC Repair
Your safety and health is our #1 priority. Our technicians follow social distancing guidelines and will not enter your house without wearing a mask or facial covering. We ask that our customers do the same as well while our technicians are present in a shared space. If either you or our technicians are experiencing any COVID-like symptoms or have been exposed in the last 14 days, we may ask to reschedule your services or to request that you not be present at the time services are rendered.
With taking every possible step to ensure safety during your visit, other aspects of how we do business have changed as well. For example, we take every effort possible to provide information or estimates remotely or over the phone, including our virtual HVAC technician service. We prefer contactless payment options whenever possible.
However, what has not changed is our fast, friendly service, our experienced technicians, and our commitment to our communities we serve.
24 Hour Emergency HVAC Repair
You can speak to a live person 24/7 when you call G&R — we know it's tough if it's sweltering hot in the house… or freezing cold. Let our technicians help keep you comfortable!
Other HVAC Services
We provide AC repair, furnace repair, boiler service, tune ups, new AC installation, new furnace installation, and more. You can also browse our full list of local HVAC services. Let our staff know how we can best help you — we also offer emergency AC service and furnace service 24 hours a day.
What If My Repair Reveals I Would Benefit From A New HVAC System?
Please let our staff know if you're new to G&R. If you're looking for a new HVAC system replacement — or your service call reveals that you'll need new AC equipment and installation or new furnace equipment and installation — we're offering our new G&R Perks program.
G&R Perks offers even more opportunities to save and improve your system with a custom set of benefits to choose from. When our technician arrives at your home, you'll be able to review these benefits and choose a pre-configured benefit package at no cost, or create a custom package of your own.